Why Is Our Corn Changing? [v1.0]
Synopsis
This second-grade unit on plant growth starts off with students exploring the mystery of their harvest corn, something they initially saw as decoration, beginning to sprout what appears to be leaves and roots. Disagreements about how the corn is growing spark a series of questions and ideas for investigations related to what is causing this growth.
WHAT STUDENTS INVESTIGATE
Each day the corn yields new surprises. Students observe many related phenomena coming from the corn and design multiple investigations to help them uncover important pieces of the puzzle. Each piece of the puzzle they figure out helps them incrementally develop a model to explain their anchoring phenomena and answer their original questions. Here are just a few of these investigations:
WHAT STUDENTS FIGURE OUT
By the end of the storyline, students develop important ideas related to plant growth. These ideas include:
Plants need light and water to grow.

Plants have different parts that help them survive and grow.

Roots help plants get water.

Leaves help plants get light.

There is something inside a seed that needs water to start growing structures that will become the plant.

Planning and designing investigations to answer questions about what causes things to happen that you see going on in the world around you.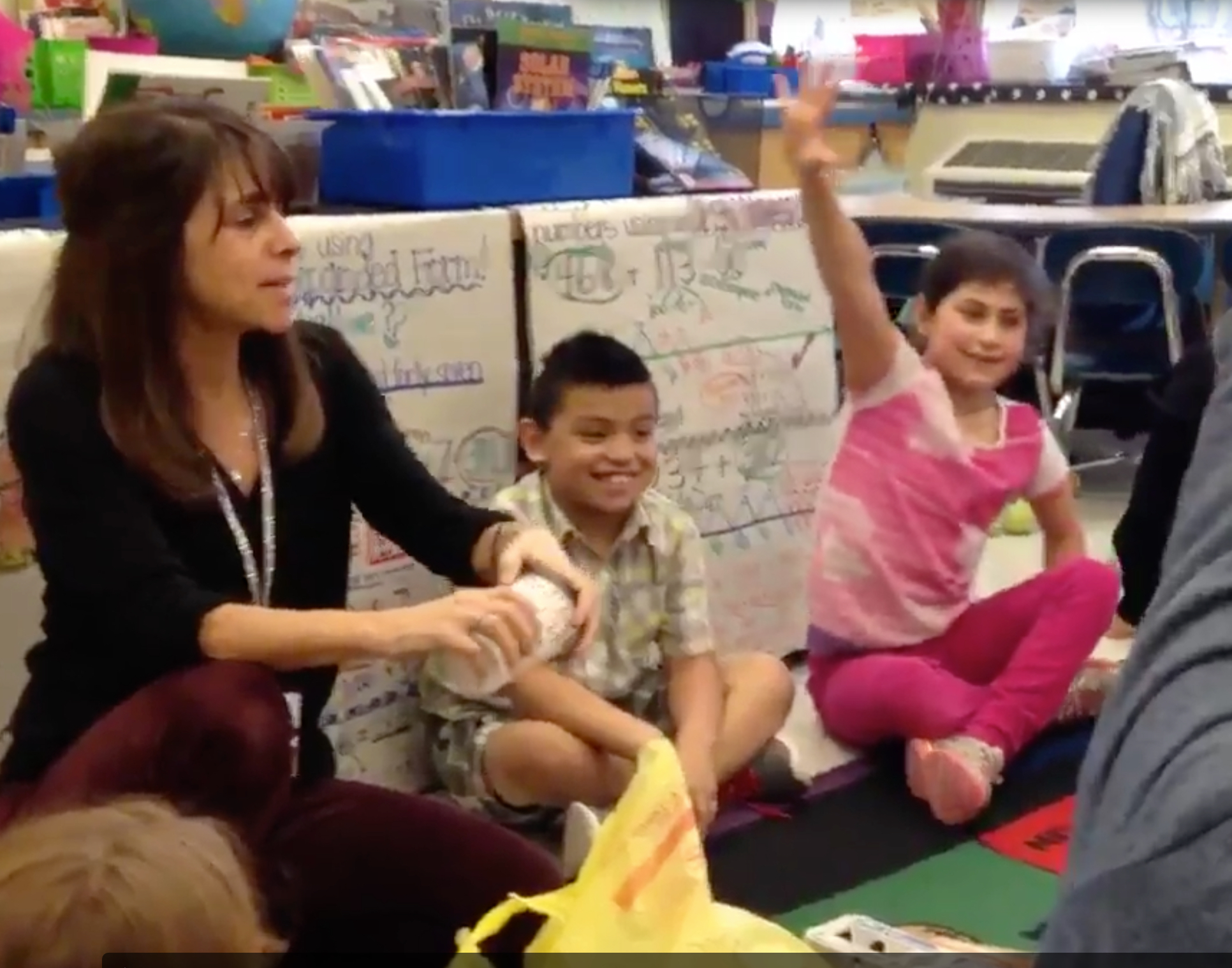 Lori Farkash, teaches at Moses Y. Beach School in CT. She is a 2010 Presidential Awardee for Excellence in Science Teaching and Wallingford's Teacher of the Year in 1999, enjoys engaging second graders in hands-on, discovery based learning while developing students' natural curiosities about the world. In addition to teaching, she creates second grade Language Arts and Math curricula for her district and has taught grades 1-5 over the past 27 years.
Nancy Jo Michael is a certified Teacher Leader in Science in the state of Connecticut. She teaches at Pembroke Elementary School and was named Teacher of the Year 2016 for the Danbury Public Schools. Nancy holds a Bachelor's degree in Education from the University of Michigan and a Master's degree in Special Education from Washington University in St. Louis, as well as post-graduate studies in STEM education.
Ruth Purdie-Dyer is a certified CT Teacher Leader in Science. She teaches at WCAIS-Magnet School. Ruth holds a B.A. in Business Administration and Human Resources from Western CT State University, an M.S. in Education from the University of Bridgeport. Ruth is a lead teacher in Green School Programs and Global Sustainability. She is devoted to improving teacher knowledge around Science and Global Environmental Studies. Nothing is more exciting to Ruth than teaching second graders and coaching professionals in these areas at the Western CT Academy of International Studies Magnet School in Danbury, CT.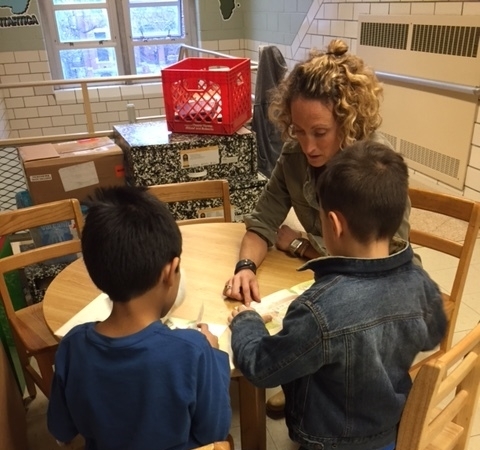 Maureen teaches at Oscar Mayer School, in Chicago, IL. She graduated from Indiana University in Early Childhood Education and began her career teaching Kindergarten and 1st grade. It was during this time that she realized she loved teaching students how to read. She then went on to get her masters in Reading from Northeastern University and from there she gained experience working as a reading specialist in grades K-12 in various schoosl throughout Chicago. Maureen was selected to be a reading specialist for the Office of Literacy in the city of Chicago where she worked with various inner city schools throughout the city as an area literacy coach helping coach and provide professional development for teachers in the area of literacy.
Katy Fattaleh is a K-8 Instructional Technology Coach at South Park School in Deerfield, IL. As a former classroom teacher, she shares her passion for educational technology across the content areas to elevate teaching and learning in grades K-8.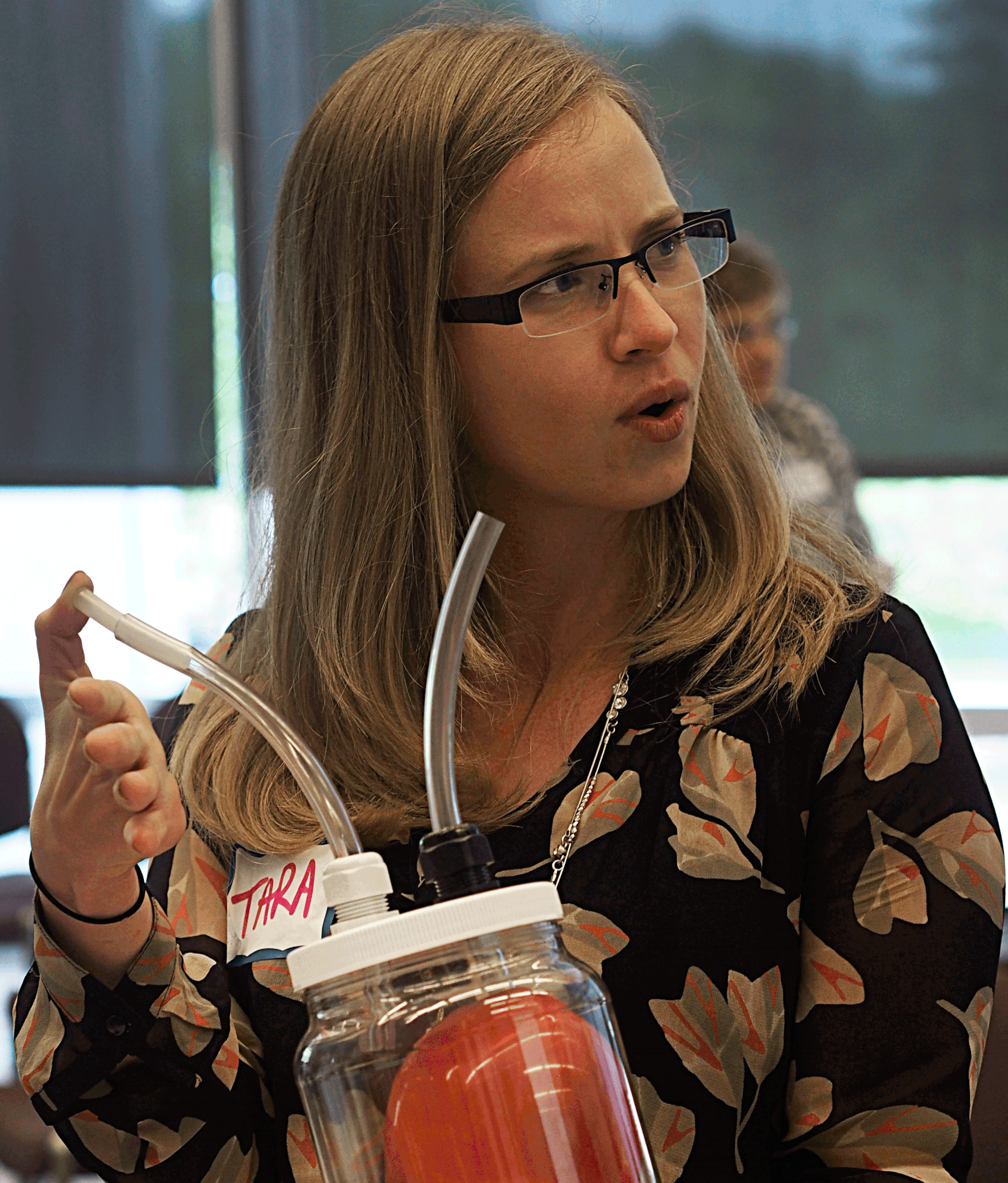 Tara A. W. McGill is a Curriculum Development Specialist at Northwestern University. Prior to her current position, she taught ninth-grade biology in Chicago Public Schools and developed curriculum materials with Ag in Progress Partnership, NFP. She researched honey bee biology and behavior in the Entomology Department at the University of Illinois-Urbana/Champaign (UIUC). While at UIUC, she also performed informal science outreach and collaborated on several science education projects. McGill is also a facilitator and member of the design team for the Next Generation Science Exemplar System for Professional Development (NGSX), a web-based professional development system designed to help educators grow in their understanding of three-dimensional learning.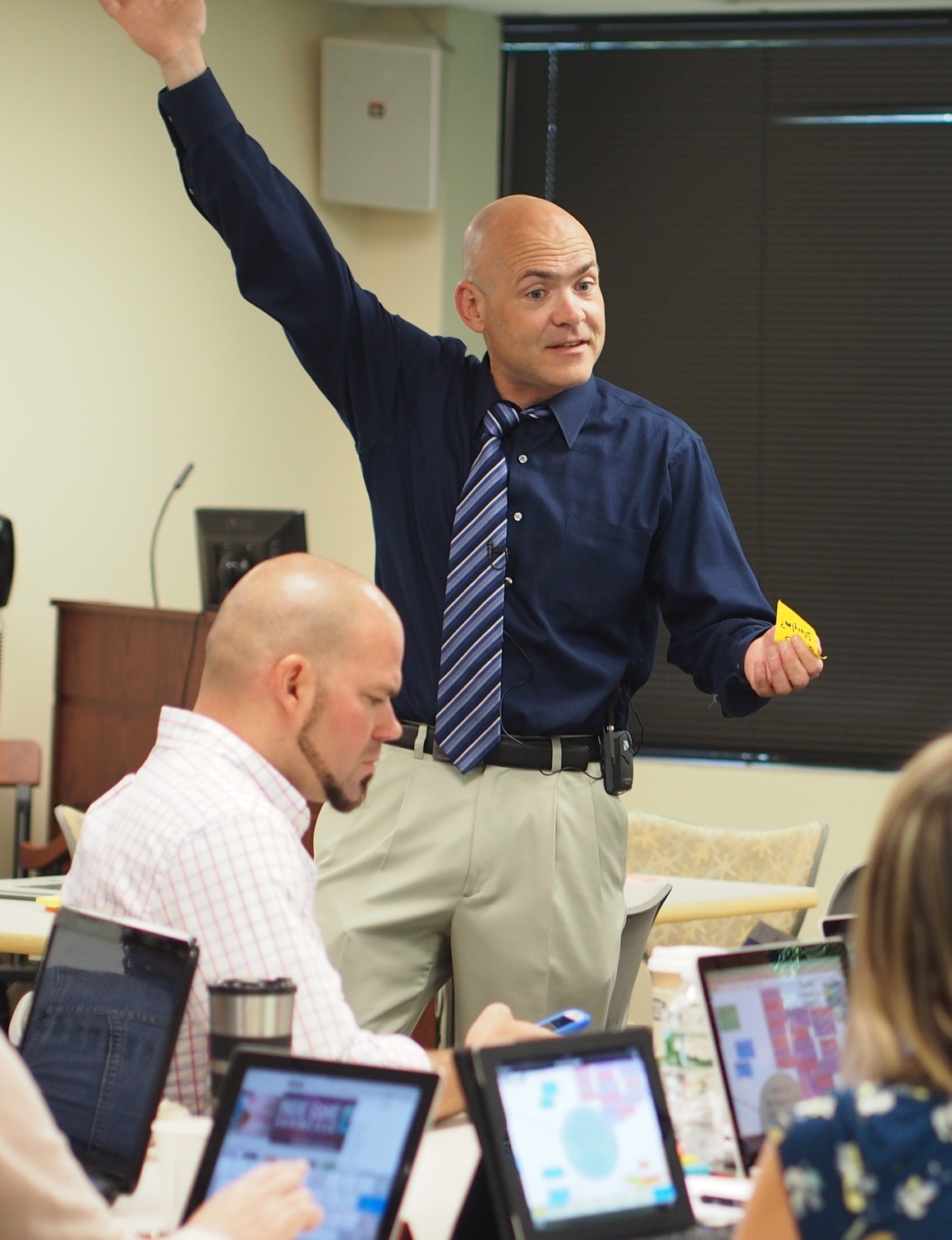 Michael Novak develops NGSS-designed curriculum materials and professional development for the Next Generation Science Storylines project at Northwestern University. He is currently working on several development teams in the OpenSciEd Developers Consortium to develop storyline-based middle school NGSS units and professional development. He has also authored instructional units and computational models for the Center for Connected Learning. Novak is a 2014 Golden Apple Fellow and National Board-Certified teacher.
Dan Voss teaches science at Dallas Center-Grimes (Iowa) High School. He is a 2016 Knowles Science Teaching Foundation Fellow and was selected as the Fall 2016 College of Engineering student marshal at Iowa State University. Dan holds a Master's of Science in Education degree from Northwestern University, where he worked as a Curriculum Development Assistant for the Storylines Team.
IN PARTNERSHIP AND WITH SUPPORT FROM
These materials were developed in part with support from an MSP grant from the Connecticut Department of Education; with funding from the Gordon and Betty Moore Foundation to Northwestern University, and support from the NGSX Project at Clark University, Tidemark Institute, and Northwestern University.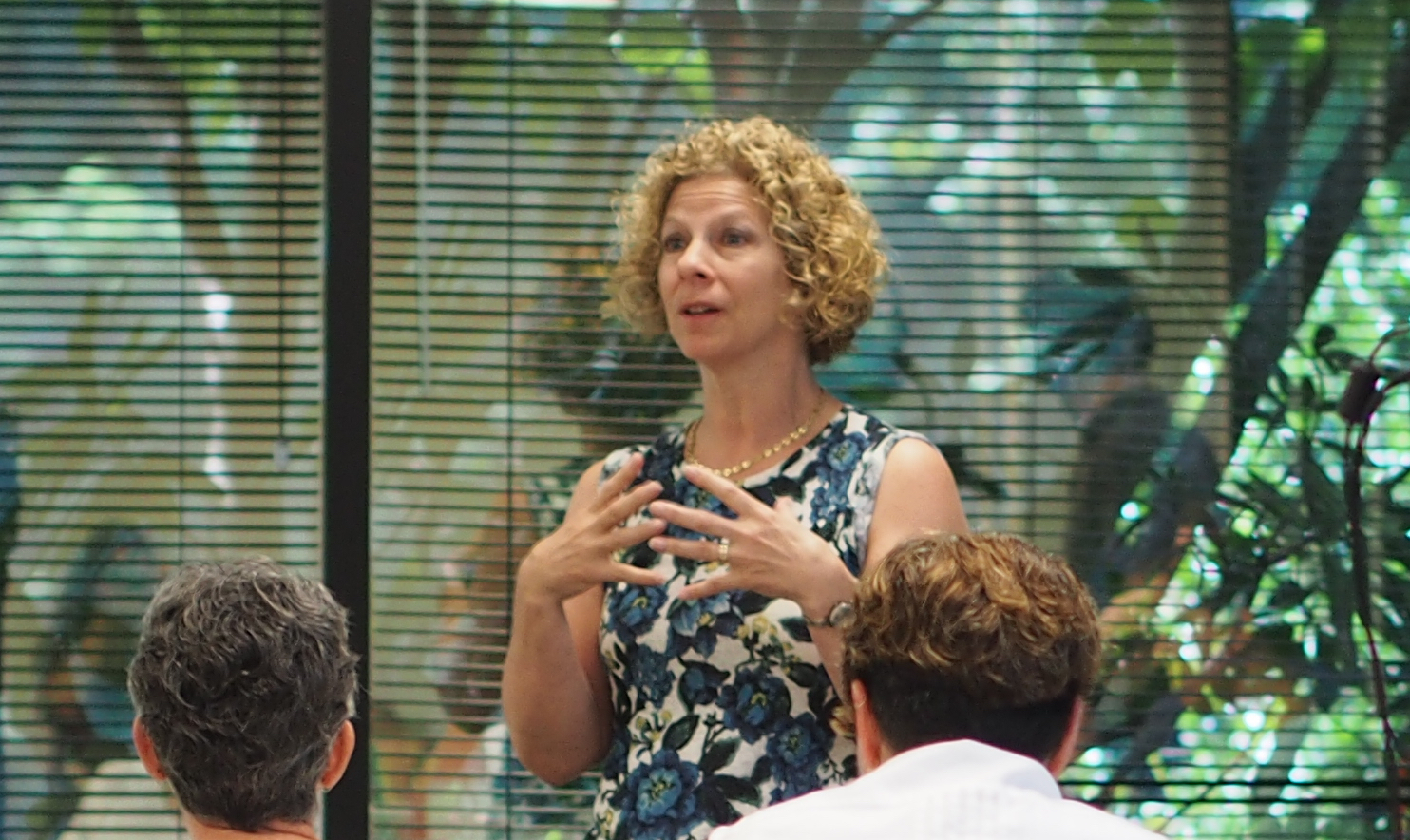 The Storylines Project is grateful to Liz Buttner, CT Department of Education (retired) whose vision and support developed a creative supportive NGSS learning community of K-12 teachers and higher education faculty.